About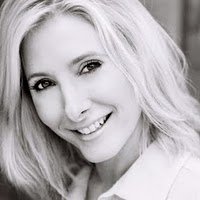 Very briefly...my story so far...
Hello and welcome to my online beauty business and lifestyle marketing blog!  I created this blog in order to help me improve my knowledge of online marketing and to help me find clients (one example - due to this I have been able to stay in touch using an easy email marketing system)

My name is Jodie and I started out as an On-Camera media makeup artist.  Why on-camera makeup? I needed a paying job that let me channel my creativity. Women and some men needed to look good on and off camera.
I then added Licensed Esthetician to my credentials in 2008, to help address the never ending questions about how to make skin look better. I am a huge fan and perpetual student of nutrition and have really enjoyed being able to answer these questions that so many women have.
Turned out I loved beauty so much that I combined it with my other love...writing.
I wrote my first website -  Cosmetic-tip-online. Then I wrote another website - vitamin-e-facts.  That one had a skin care angle. Loved that too.

After a few years of writing my thoughts down on these hobby blogs, competing with myself to climb to #1 on google, I decided that I had a few skills to help others do the same.

So I wrote down on a piece of paper, way back in 2009 all of the ideas that I could take action and focus on on one particular group of Freelancers.  Beauty Biz Coach is what I created.  Next, I went on an internet deep dive and here is what I found ---NADA  -NOTHING.  
There was no such term or anyone claiming to be a Beauty Business Coach, expert, or anything beauty business related. This type of thinking didn't exist.
I ws so thrilled the idea of coaching like minded others, I signed up on some strange program called Twitter.  I registered my Twitter handle as @BeautyBizCoach- 2009.  

This was the beginning of my journey to help small and independent beauty business professional who are struggling to start, build, and grow their biz.

I then took classes and learned new skills as they debuted on the scene...List Building, Blog Post writing, Email writing, Social Media, and my Fav>>>Pinterest.  This powerhouse has been my sandbox.  It's so much fun, yet amazingly powerful.  Want to learn more? Try my FREE Pinterest Education Training.

And I'm still lovin it xo!
In 2012 I created my first ebook, "How to Use Facebook's Timeline to Market Your Home Makeup Business"!  For sale on my website.

More recently I have begun to create some short-form courses and boot camps for narrower but still valuable skill sets.

In other words, the last 14 years have seen a slow but steady transition from being a full time beauty biz practitioner to being a copywriter and coach.
Anyway, I see my friends and beauty business colleges struggle, almost daily on getting new clients and making sales.  While they are busy trying to figure this out, I have been learning my craft of online marketing.  And when I say craft, I do mean that it is a skill that can be learned.  It hasn't been easy, but it is attainable.
That works out to about 15 years writing my blog,learning my craft, followed by teaching, writing, and sharing everything I have learned.

And I'm just warming up...

When I'm not working, I can often be seen enjoying the outdoors on the water, walking.  In the winter I love the snow. Just so you know...I'm not always sitting in front of a keyboard, and applying lipstick.
If you're wanting to start a blog, I recommend taking my FREE How To Start a Blog Course.

xo Jodie